Watering automation system for garden and terrace
Welcome to Control Casa, the most advanced home automation technology available: watering automation system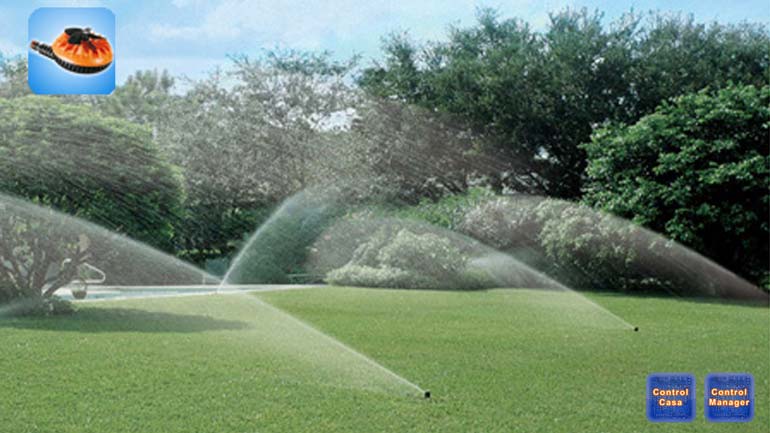 Control Casa uses latest technology to create the utmost comfort at home.
EVO-Garden is the ultimate solution for your garden maintenance.
EVO-Garden let you set water application timing by area or zone, even remotely.
Connect with any forecast application for watering according to weather conditions, without any manual intervention, to avoid water waste.
With Control Casa the grass is greener on your side!
EVO-Garden functionalities, watering automation system.
Automatically activates sprinklers for individual gardens or terrace areas.
Option to schedule watering times for each garden/terrace area.
Start/Stop option controls watering schedule.
Monitor watering status remotely on tablets and smartphones.
Monitor weather forecast to prevent unnecessary water waste.
Thanks to the use of advanced, proven DAT technology, Control Casa and Control Manager automation systems support your lifestyle, now and in years to come.
Control Casa and Control Manager are fully integrated with any watering system: sprinkler, dripper, etc,..
Connection between watering system and on-line weather station CTRL-Meteo is also possible..
See also:
Share this with your friends: