Connection to online weather forecast
CONTROL CASA and CONTROL MANAGER are always connected to Internet weather forecasts.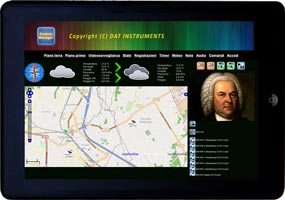 This function allows to manage the plants in the most efficient way. Some examples:
if it rained enough, irrigation run will not be started;
in relation to the temperature, You can decide whether to use the gas boiler or the electric heat pump;
on a sunny day, if you have solar panels, you can increase the electrical loads;
if it is windy, They system will close the automatic doors and the curtains.
Share this with your friends: