Remote customizations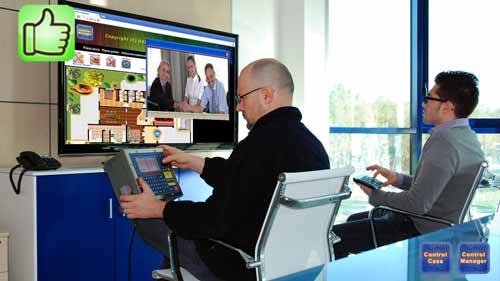 Remote Configuration
CONTROL CASA and CONTROL MANAGER configure your home systems to create your dream home environment.
Simply submit your configuration request and you will be contacted by our team for technical confirmation and system set-up.
A real-life scenario of this flexibility is if a client decides to change an existing light switch function into a gate opening function, the change is made remotely with no on-site adjustments or installations.
Remote Checks
CONTROL CASA and CONTROL MANAGER continuously scan all system boards and can display system status on connected devices, such as Computers, smartphones and tablets.
Fault alarms and alerts
With the always-active system scan, faults such as drops in water pressure or appliance malfunctions trigger alerts or alarms to warn the user at home or remotely.
For most efficient fault corrections, the system can send all technical malfunction information to your trusted repair technician so they can provide immediate attention and repair.
Share this with your friends: